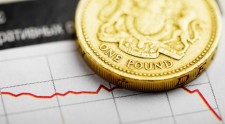 Pundet föll till sin lägsta notering på 31 år på onsdagen (6 juli), och dök vid ett tillfälle under $1,28, på grund av oron för effekterna av förra månadens Brexit-omröstning på Storbritanniens fastighetsmarknad och potentiella nedskärningar i Bank of buy cialis online cheapest Englands ränta.
Pundet, ett av de viktigaste medel genom vilket de finansiella marknaderna
kan uttrycka oro över Storbritanniens beslut att lämna EU, sjönk så lågt
som $1,2798 hos den asiatiska handeln, den lägsta sedan juni 1985. Under eftermiddagen online viagra (6 juli) återhämtade det sig till ca
$1,2891 i London.
Trots återhämtningen var det fortfarande
extenze and cialis together mer än 13 procent svagare än innan folkomröstningen den 23 juni folkomröstning, och cirka 1 procent lägre på dagen.
Mot euron nådde sterling
en treårig sänka på 86,29 pence per euro innan det stabiliserades vid 85,88 pence, också ned en procent på dagen.
Hot mot den finansiella stabiliteten
Oron har ökat under de senaste två dagarna om finansiell stress. Bank of England varnade på tisdagen pharmacy online uk london (5 juli) om hot mot den finansiella stabiliteten och pekade ut effekterna på fastighetsmarknaderna. Handel har nu skjutits upp hos sex av Storbritanniens största fastighetsfonder på grund av en ökning av investerares återköp.
-Pundet är fortfarande mycket instabilt efter Brexit-omröstningen och fortfarande sårbart. Den huvudsakliga orsaken igår (juli 5) var
rapporterna om tecken på påfrestning hos den where to buy viagra online kommersiella fastighetsmarknaden, som Bank of England lade fram som en av Storbritanniens finansiella stabilitetsrisker. Det skapade en ganska stor utförsäljning … och sterling har bara återhämtat en del av dessa fall,säger Bank of Tokyo-Mitsubishi UFJ:s valuta-ekonom
Lee Hardman.
Storbritannien är beroende av inflöden
Bland http://viagraonline-cheapbest.com/ de fastighetsfonder som tillkännagav en
suspension i kund-uttag var M&G, försäkringsbolaget Prudentials fondförvaltningsavdelning, som gjorde tillkännagivandet efter stängningen av Londonmarknaden i tisdags (5 juli).
-Problemet med Storbritannien, som cialis4dailyusedosage.com har ett stort bytesbalansunderskott, är att det verkligen är beroende av inflöden. Utan kapitala inflöden kommer valutan att behöva försvagas ändå och den kommer by online viagra bara att försvagas gradvis http://buygenericviagra-norx.com/ på lång sikt. I värsta fall finns det en tillströmning till utgången, säger chefen för valutahandel på en stor USA-bank i London.
Bank of England uttryckte också oro på tisdagen (juli 5) om en minskad efterfrågan bland investerare för brittiska tillgångar, vilket kan göra det svårare att finansiera underskottet i bytesbalansen, som i sin tur leder till en ökad press på pundet.
» Registrera dig hos Markets.com nu och börja handla med valutor online redan idag.