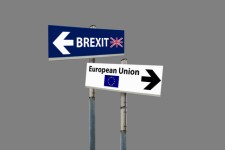 Sterling låg nära sin högsta notering på tre veckor mot dollarn på torsdagen (25 augusti) och var på väg mot sin buy viagra bästa vecka på sex veckor, då oron över de ekonomiska konsekvenserna av Storbritanniens omröstning att lämna EU lättade något efter data som var bättre än väntat.
Pundet var också på väg mot sin bästa vecka på sex veckor mot
euron, efter att ha the
best canadian pharmacy online nått sin högsta notering på två veckor mot den gemensamma valutan på onsdag (24 augusti).
Blankningspositioner av sterling hade nått rekordhöga 94,238 kontrakt i veckan till den 16 augusti
och handlare sade att många spekulanter hade denna vecka lösgjort satsningar och booking-vinster som hjälpte till att lyfta valuta.
Pundet viagra super active plus var cialisonline-lowprice.com oförändrat på $1,3227 vilket gör att valutan ligger på rätt spår för en nästan 1,5-procenting veckovinst.
Tvåårig topp för tillverkningsexport
Uppgifter som publicerades i tisdags (23 augusti) visade att beställningar för Storbritanniens tillverkningsexport nådde en tvåårig topp cialis 20 mg prezzo i augusti.
-Pundet fortsätter att handla på en fastare grund på kort sikt då initiala Brexit-farhågor lättat och den brittiska ekonomin ser ut att stå emot bättre än väntat, canadian pharmacy in zephyrhills fl säger Bank of Tokyo-Mitsubishis valutastrateg Lee Hardman.
Mot
euron förlorade pundet 0,2 procent till 85,32 pence, fortfarande nära till den föregående dagens högsta notering på 84,86 pence, och även på rätt spår för en 1,5-procenting veckouppgång.
Sterling hade redan stigit 1,2 procent förra veckan, efter online viagra att julis inflation- genericviagra4sexlife och försäljningssiffror för detaljhandeln gick emot prognoserna, vilket stärkte tecknen på att konsumenterna ännu inte börjat hålla nere på sina utgifter efter omröstningen i juni.
Lägsta noteringen på tre decennium i juli
Sterling föll till sin lägsta notering på tre decennium på $1,2798 den 8 juli och låg återigen nära dessa nivåer tidigare denna månad inför förväntningar om att Bank of England kan behöva lätta på penningpolitiken ytterligare
under de kommande månaderna.
Centralbanken sänkte räntan till en rekordlåg nivå den 4 augusti och återupptog inkråmsförvärvning för att skydda ekonomin mot en förväntad svacka efter omröstningen. Men efter en mängd positiv data omvärderar nu investerare chanserna för ytterligare lättnader.
-Det är inte så illa! Det är den aktuella känslan för pundet vilket har gett valutan ett rejält lyft under de senaste dagarna. Men se upp: Brexit-chocken väntas fortfarande komma då dess effekter endast kommer att återspeglas gradvis i data vilket kommer att förvärras med tiden, skrev Commerzbank strateger i en anteckning till Otc cialis beställare.
» Läs mer om Ava Trade här och lär dig handla med valutor online.