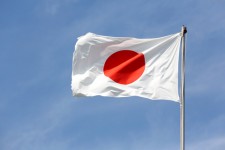 Yenen steg mer än 1 procent mot dollarn och euron under tisdagen (26 juli), då valutahandlare slog tillbaka förväntningar om hur mycket ny stimulans de japanska myndigheterna kommer att injicera i den krisdrabbade ekonomin.
Bank of Japan väntas tillkännage utökade inköp av tillgångar och en räntesänkning som går djupare in
i ett negativt territorium mot slutet av sitt policy-möte viagra japan på fredag
(29 juli).
Samtidigt sammanställer regeringen ett utgiftspaket som vissa källor har beräknat kan vara värt upp till 20 biljoner yen. Men en Nikkei-rapport på tisdagen (26 juli) nämnde att direktfinanspolitiska stimulanser i ekonomin skulle uppgå till ca 6 biljoner yen de närmaste åren.
-Det pågår en viss positionutvecklande med investerare som tonar ner förväntningarna på hur mycket finanspolitisk stimulans som kommer att tillhandahållas. Vi ser inte heller mycket
påtryckningar från den japanska regeringen på BOJ för att underlätta. Allt detta hjälper yenen, säger Yujiro Goto, maximum dose cialis valutastrateg på Nomura.
Yenen har sjunkit under de senaste veckorna
Dollarn tappade 1,5 procent mot yenen till 104,21, medan euron gick ner till 1,3 procent till 114,77 yen.
Yenen har sjunkit under alternative over the counter viagra de senaste veckorna i och med växande förväntningar om att japanska myndigheter skulle ge både finans- och penningpolitisk stimulans för att sätta fart på inflationen.
Några hade hoppats på helikopter-pengar, vilket innebär att centralbanken skulle garantera statsskulden, även om beslutsfattarna har förnekat att detta är en del av deras planer.
yttersta'
Japans finansminister Taro
Aso sa på buying cialis online forum tisdagen (26 juli) att http://cialisonline-lowprice.com/ han förväntade sig att BOJ skulle fortsätta att göra sitt yttersta för att uppfylla sitt mål på 2 procents inflation och lämnade det till banken för att besluta om konkreta åtgärder.
De ekonomer som tillfrågats av nyhetsbyrån Reuters förväntar sig att Bank of Japan kommer ta till någon form av lättnad vid sitt tvådagarsmöte som slutar på fredag (29
juli).
»
Registrera dig hos Plus500 buy viagra no prescription nu och börja handla med valutor som t.ex. http://cialisonline-lowprice.com/ yen online redan idag.